Digital signage presents opportunities for leadership to communicate with employees in real-time. By leveraging the power of attention-grabbing visuals displayed on your existing TV screens and monitors, digital signage can accomplish the simplest or most complex of internal communication goals. In fact, 8 out of 10 people recall information from digital signage, and it can increase productivity by 25% (Indigo Workplace). Simply put, digital signage is one of the best investments you can make in your company in 2021 and beyond. Here's why...
1. Employee Retention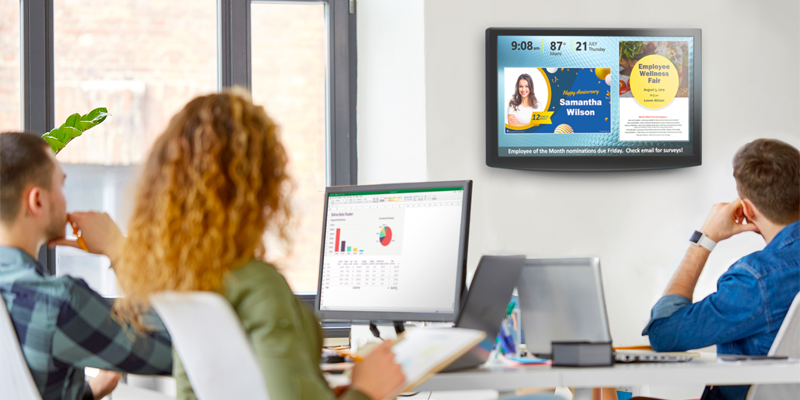 Now more than ever, the struggle to hire quality talent and retain them as loyal employees is more difficult than ever. Employees want to feel valued and recognized for their contributions to your organization - if they aren't recognized on a regular basis, they are likely to seek other opportunities.
Digital signage can be an incredibly useful tool when it comes to employee retention because it makes celebrating employees easier than ever. Leveraging appealing graphics or slideshow presentations to put achievements, anniversaries, birthdays, and other milestones on display creates numerous opportunities to show employees that leadership cares. When your team is able to see their photo and name on a screen highlighting their accomplishments or kudos on a job well done, morale and employee satisfaction increases.
2. Safety Messaging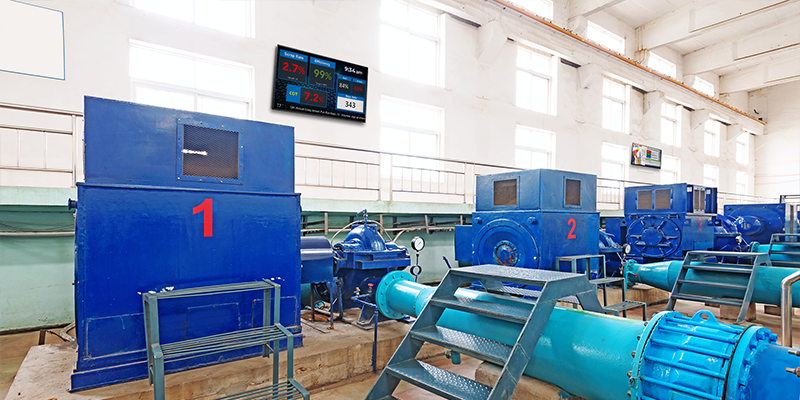 The best time to prioritize safety messaging is before an incident occurs. Digital signage is the most effective way to keep safety messaging in front of employees and top-of-mind throughout the day. Regular reminders of safety protocols and procedures displayed via digital signage can be a great way to remind your workforce of safety considerations throughout their shift, mitigating exposure to potential safety risks.
Ensuring your team is properly aware of and prepared for workplace hazards in the plant each and every day is a measure of leadership that truly cares about their employees' health and safety. There are countless practical applications for safety messaging thanks to the flexibility of digital signage. Since safety is the number one priority of almost all organizations, safety messaging alone is enough of a reason to invest in functional digital signage to communicate at your facilities.
3. Productivity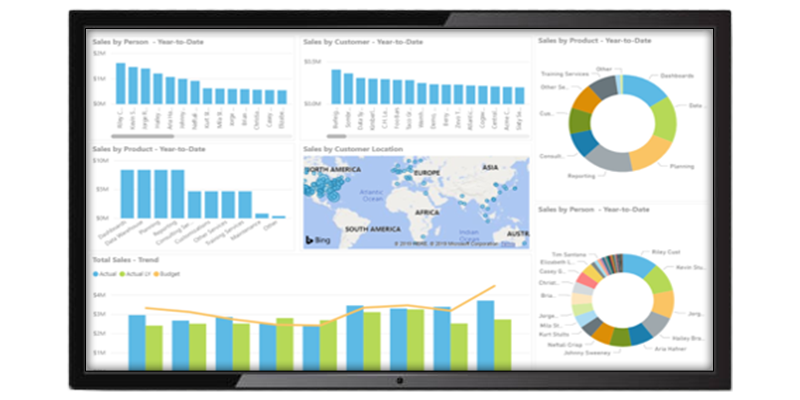 Motivating and energizing employees on a daily basis can prove difficult, especially in environments where teams aren't able to see the true impact their work has on the business.. When you're unable to see the fruit of your labor, it can be difficult to feel accomplished throughout the day.
Digital signage can eliminate this problem completely by displaying KPIs and production data in nearly-real-time to motivate employees to work toward team goals. When leveraging digital signage in this way, employees feel more connected to the bigger picture while productivity increases and quality defects can decrease.
4. Informative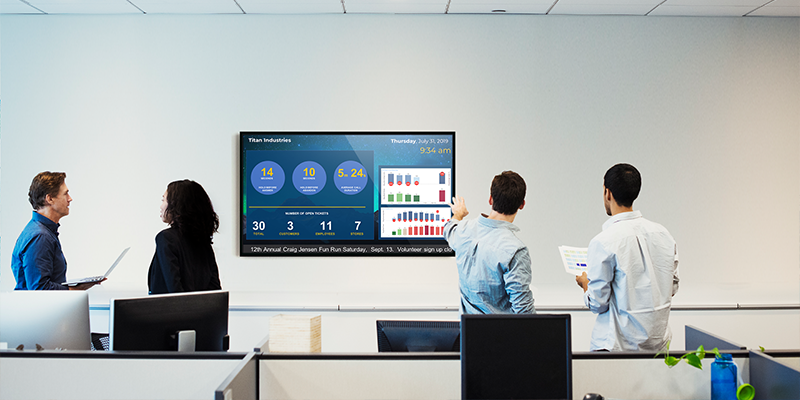 Methods for keeping employees engaged and informed can have varying degrees of success. Emails often go unread and memos or static posters tacked up in the breakroom might as well be invisible. When your organization is dealing with changing protocols, alerts, or adjustments to plans, keeping everybody aware and on the same page is crucial to the success of your team. So how can you ensure alerts are clear and consistent across the workplace at your organization? Give employees something to talk about.
By displaying attractive and engaging content across digital signage on the plant floor or throughout your facilities, you can empower employees to have regular discussions and open lines of communication with their team and leadership alike. Our solution enables your team to integrate apps like Microsoft Teams or Slack, making it easier than ever to send updates and messages quickly to both on-site and remote employees. When everyone is informed and connected, your organization can perform more efficiently.
There's Never Been A Better Time
The possibilities are practically endless - digital signage makes communication within your organization frictionless and engaging. Keeping your employees motivated, on task, aware, and mindful of their contributions at work can make a meaningful impact on the overall performance of your company, and there's never been a better time to invest in your workforce.
Because digital signage can be leveraged in so many different ways, we believe it's one of the most valuable, multifaceted investments you can make for your organization. When you invest in your employees, they feel comfortable and safe investing themselves in you.